silicone cleaning sponge dish washing kitchen scrubber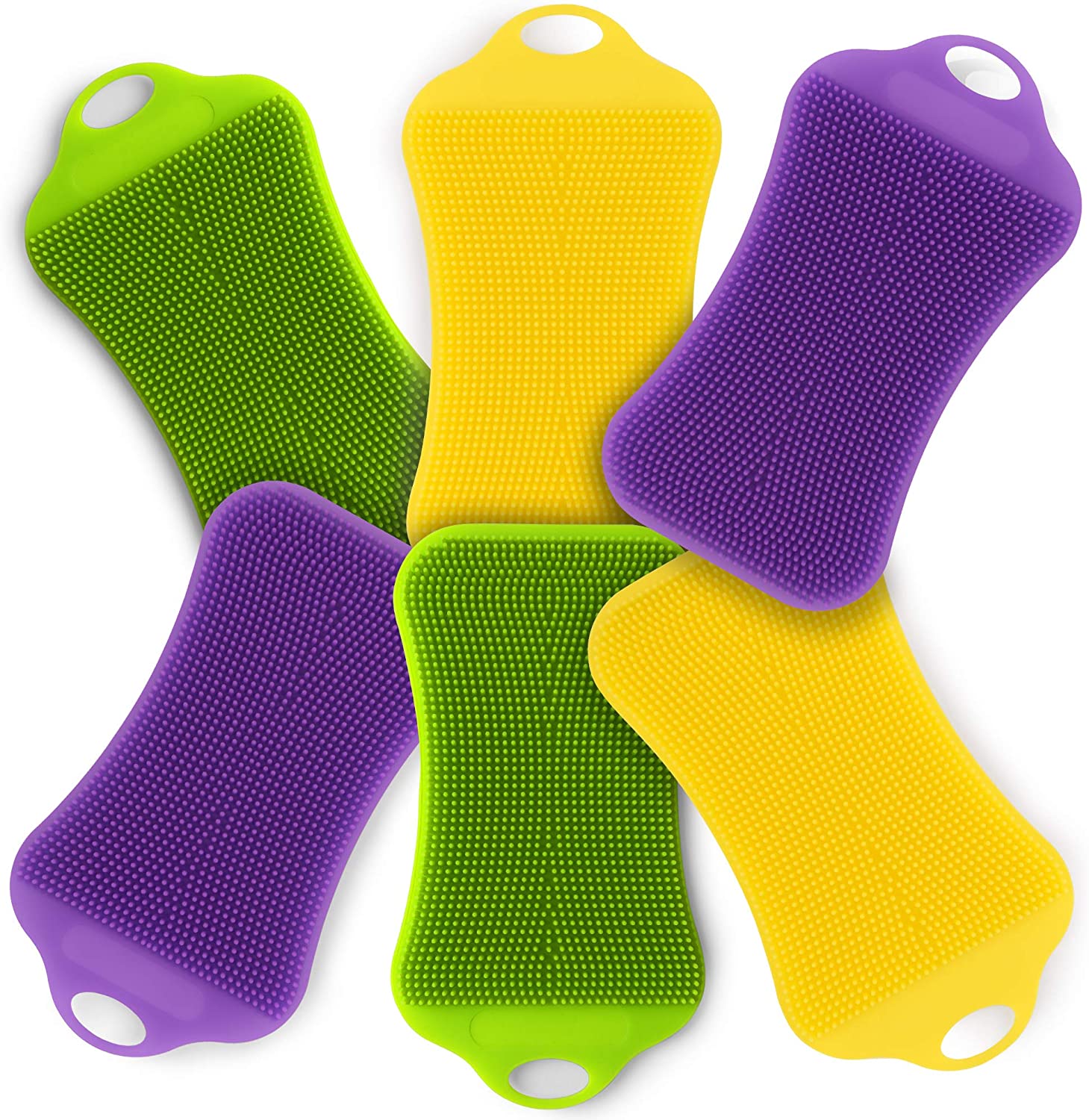 Description
Style:Bone shape
Silicone Sponge Specification:
Weight: 1.1 ounces
Size: 14cm*8cm*1.7cm
Package include: 3 x Silicone Sponges Kitchen Blue,Grey,Green
NEW DESIGN SILICONE DISH SPONGES
Multi-Use Modern Silicone Sponge
Rinse thoroughly and squeeze sponge dry after each use.
To further clean sponge, place in the dishwasher.
The material itself is dishwashing in nature because it does not have pores. The silicone dish sponge are designed to be sponges kitchen or dish scrubber, it can be also used as pot holders. As body brush or something else: kitchen sponges is also soft enough to use in shower as a body brush, wash hand with silicone sponge.
Can be a makeup cleaning tool: It's useful to cleaning various makeup brushes. The quickest and most effective way to clean accumulated makeup, oil, off of your makeup brushes, you only need to use a little soap or shampoo to clean your silicone sponges, which prolongs their life. It has a hook out at the top, so you can hang the scrubber to dry.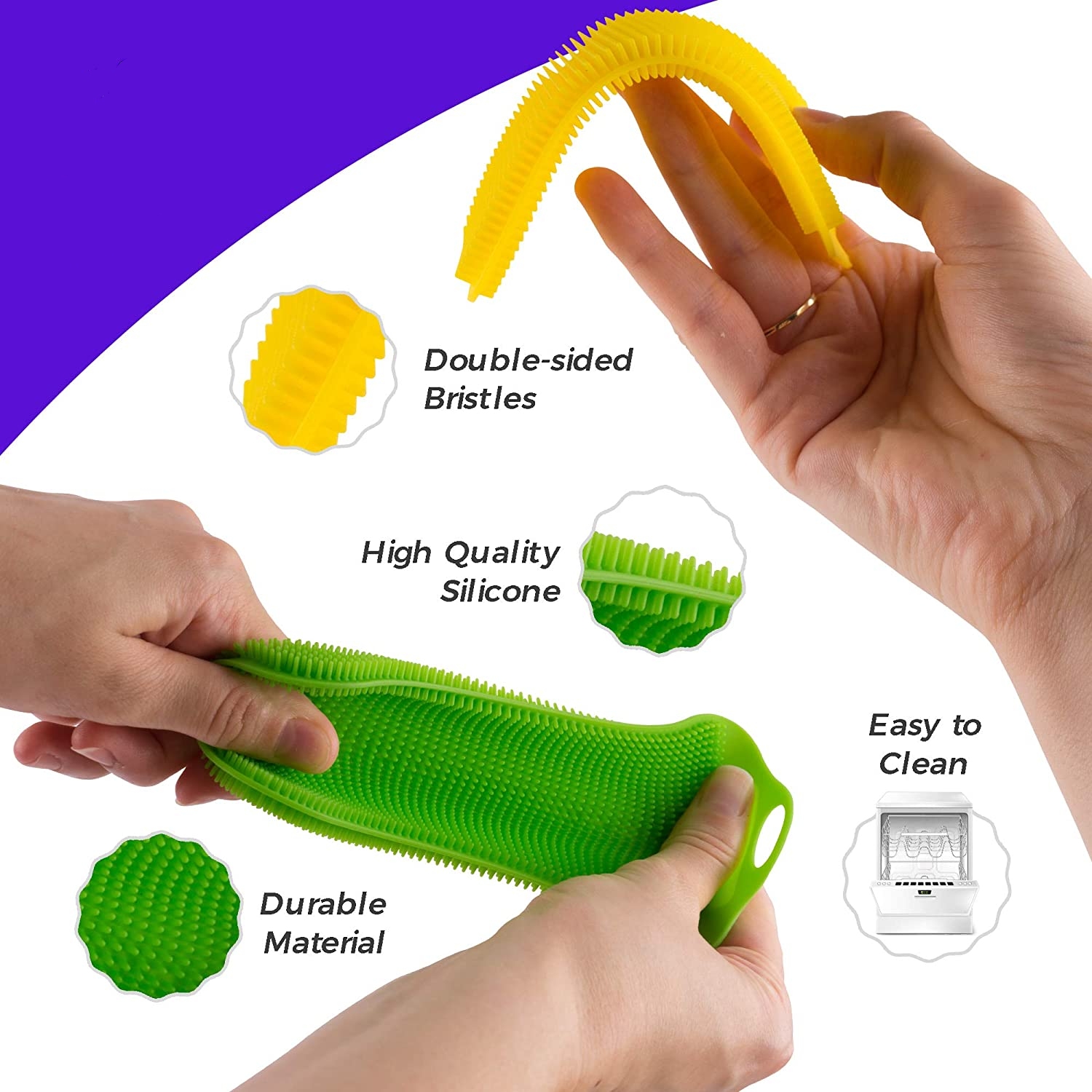 Made of premium silicone the Silicone Dish Sponge is dishwasher-safe, and with double sided supremely soft bristles it scrubs food and dishes without the danger of scratching.
It is designed to be used for a long time, silicone, after all, is much hardier than cellulose. Due to the material it is made of, it is heat resistant. The grip design prevents it from slipping out of wet hands and the small hook on one side allows you to hang it when needed